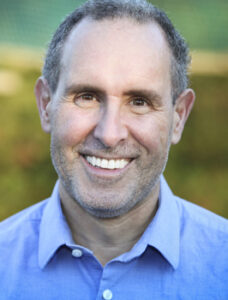 Achieving a beautiful, uniformly white smile isn't something that comes naturally to many people. Nearly everyone can benefit from dental work done to enhance their smile.
Patients who don't have the smile they want can eliminate that self-consciousness when they visit us at Weinberg Dentistry. We offer a range of cosmetic and restorative dental procedures designed to transform your teeth into the smile you've always wanted.
One of the crowning cosmetic treatments we offer is teeth whitening. This treatment is truly one of the best ways to boost your confidence in your smile and make others notice when you flash your pearly whites. Teeth whitening through our dental practice is guaranteed to enhance your smile.
Benefits of Teeth Whitening
When you sign up for teeth whitening treatments through our dental practice at Weinberg Dentistry, you'll enjoy a myriad of benefits, including:
Self-Confidence Boost:

Nothing enhances your smile and your self-confidence like a teeth whitening treatment. You'll feel that confidence every time you smile!
Fast-Acting Results:

Unlike whitening toothpastes or other products, professional whitening will show results within just a few hours, depending on the whitening method you choose.
Enhanced Smile:

It's been proven that whiter teeth are more appealing. Enhance your smile today and experience the benefits immediately with teeth whitening treatment.
Affordability:

Teeth whitening is a very affordable cosmetic treatment that allows you to get a touch up without breaking the bank.
Long-Lasting Effects:

Teeth whitening treatment lasts, and you can increase that length of time even further by avoiding staining foods and drinks.
Whitening for Everyone:

We offer in-office and at-home whitening treatments, so no matter how busy you are or what your schedule is like, you can benefit from whitening.
Better than Over-the-Counter:

Over-the-counter teeth whitening options just can't provide the same results as professional whitening and can't do it as quickly.

Safe Treatment:

With our teeth whitening, you'll have a medical professional on hand to refer to at all times. This means safer treatment with more predictable results.
You might imagine that teeth whitening is only for people with noticeably discolored teeth, but that's not necessarily true. Teeth whitening can brighten yellowed or stained teeth, but will also dramatically boost the color of a normal smile as well.
Your teeth can be upgraded from dull white to a whole new smile with professional teeth whitening methods
Types of Teeth Whitening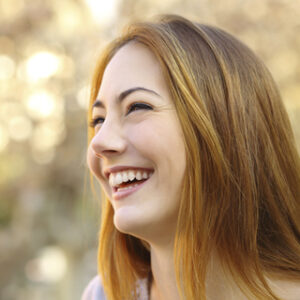 There are many varieties of teeth whitening treatments. Some are take-home, and others are in-office. Take-home whitening kits provide patients with the same whitening gel as they'd use in-office, as well as an upper and lower tray for holding the gel in place on their teeth.
Professional take-home whitening kits are very convenient for patients who live busy lives and don't have the time to schedule an in-office appointment. Results will be more gradual with take-home whitening kits, but patients will still see their smile brighten up with time.
In-office treatments can use more advanced whitening equipment to get the job done faster with more noticeable results. Treatments typically last about an hour.
You may have heard that teeth whitening causes some people to experience sensitivity in their teeth, but there are treatment options out there that minimize sensitivity while also providing fantastic results. We are pleased to offer such treatments at Weinberg Dentistry.
Improve Your Oral Health With Teeth Whitening from Weinberg Dentistry Today
Schedule a consultation appointment with us today to discover all the benefits you'll enjoy with teeth whitening from Weinberg Dentistry. We believe in helping you achieve the smile you've always wanted, and we're here to help provide the treatment options that will get you there.
Don't hesitate to contact us with any questions or concerns! We look forward to making your smile dreams come true.