It's not uncommon to feel uneasy about seeing a dentist. Though dentists provide skills and knowledge to make your smile healthier and more beautiful, they weren't always operating with the kind of advanced technology they utilize today.
In the past, dental procedures often revolved around problem care rather than preventative care. Thanks to advances in our research and technology, we now offer a wider range of beneficial procedures at minimal discomfort to our patients, including treatment for patients who experience dental anxiety.
For any patients that are nervous or anxious about seeing a dentist, regardless of the procedure they need, Weinberg Dentistry can help! Dr. Weinberg has sedation dentistry options to help you feel comfortable and relaxed while you get the dental care you need.
What Is Sedation Dentistry?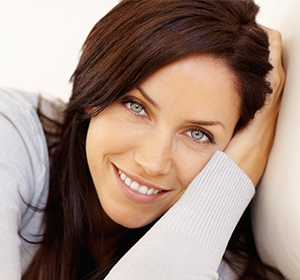 Sedation dentistry refers to the use of pharmacological agents to help calm and relax patients before and during a dental appointment.
Nearly 30–50% of Americans suffer from dental phobia, and because of that, they avoid needed dental treatment. There is nothing to be ashamed of if you have any fears or hesitancies about the dentist.
Sedation dentist Dr. Brion Weinberg is a member of the Dental Organization for Conscious Sedation (DOCS). As a trained and experienced sedation dentist, he offers sedation dentistry using oral conscious sedation, which has helped countless patients with their fear of going to the dentist.
Our team of talented and skilled professionals is ready and willing to help you overcome your anxiety so you can keep smiling, communicating, and eating with ease.
Why Is It So Important to Visit Your Dentist, Despite Your Anxiety?
If left untreated or unattended, your teeth and gums can be put in serious danger. Disease and decay can form and spread quickly without regular dental appointments and treatments. Your oral health is also tied closely to your overall health, so if decay in your mouth is untreated, it can spread to the rest of your body, affecting other vital systems and organs.
Now with sedation dentistry, there is a way that you can have your treatment completed in quick visits, with no pain and little memory of the experience.
Dr. Weinberg has helped countless patients with their fear of going to the dentist. Sedation dentistry can truly help you feel relaxed and comfortable while you receive dental care at Weinberg Dentistry!
Dental Sedation Options at Weinberg Dentistry
No two patients are the same, so it's important that we offer different types of sedation dentistry. At Weinberg Dentistry, we are pleased to offer multiple options of sedation dentistry so you can feel the most comfortable at our office.
Pre-Appointment Dental Sedation
Prescription medications taken before you arrive at the office will make you sleepy but not unconscious. While you will still be able to respond to Dr. Weinberg's requests, you most likely will not remember the entire experience. This sedation option will keep you calm and relaxed during regular dental appointments and quick treatments.
In-Office Oral Conscious Sedation
Administered orally in our Juno Beach office, these in-office sedatives will make you drowsy but still conscious. You likely won't remember much of your visit, but you'll be able to respond to your dentist. The oral sedative is an anxiolytic drug, which induces a state of consciousness in which you are awake but are also calm and relaxed with dramatically decreased anxiety.
Laughing Gas
Laughing gas is a light anesthetic that you inhale through a mask. Laughing gas will calm you, but still allow you to respond to your dentist. Laughing gas is frequently used in conjunction with a pain-free local anesthetic. It provides patients with a sense of calm euphoria in the face of dental anxiety or fear.
Each of these sedation options will leave you feeling more calm, relaxed, and ready for dental treatments and procedures. However, in some cases they may leave you so calm and relaxed that you won't be able to drive yourself back from an appointment!
It is therefore very important that you have a friend or family member drive you to and from your dental appointment with us after using sedation dentistry.
Benefits of Sedation Dentistry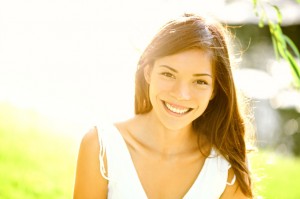 Conscious sedation dentistry makes it possible to be totally comfortable and relaxed during your dental treatment. You won't feel any discomfort and you most likely won't remember the treatment itself. You'll be completely at ease throughout a range of different dental care procedures, including:
Replacing dental crowns or dentures.
Whitening yellow or stained teeth.
Restoring sore gums to good health.
Fixing chipped or damaged teeth with dental veneers.
Regular dental appointments/teeth cleanings.
All of the above-listed treatments can be handled in just one or two conscious sedation appointments. Thanks to oral sedation, you can start enjoying the confidence that comes with a bright new smile and good oral/dental health.
Who Should Receive Sedation Dentistry?
You should consider oral sedation dentistry for the following reasons:
Overcome Fear and Anxiety. Oral sedation or IV sedation treatments can quickly calm down anxiety or feelings of fear at the thought of visiting the dentist. Your oral health is vitally important to your overall health, so taking steps to make sure it's well looked after is crucial. Sedation dentistry provides that security and allows our team to treat your teeth and your smile.
Easier Treatment. Patients dealing with fear can make it difficult for a dentist to perform any type of dental treatment. Sedation dentistry neutralizes that problem by calming anxious patients down so that we can get you a healthier, more beautiful smile.
Comfort and Rest. Sedation dentistry keeps patients feeling relaxed and can even provide them with uninterrupted moments of rest—something that isn't always easy to come by in today's fast-paced world!
Fewer Appointments. Treatments can take multiple appointments. If a patient is anxious about the treatment, it can take even longer to complete a procedure. Minimize your appointment length and time spent in the office with sedation dentistry.
Sedation dentistry is safe and provides wonderful results for patients who struggle with fear or anxiety at the thought of visiting a dentist. Before the treatment begins, Jupiter sedation dentist Dr. Weinberg will have thoroughly reviewed your medical history. He will then monitor you closely during your conscious sedation dentistry treatment.
Get the Dental Health You Deserve, Thanks to Sedation Dentistry at Weinberg Dentistry!
Enjoy a bright, beautiful smile with the help of sedation dentistry at Weinberg Dentistry. Don't live in fear or anxiety of visiting your dentist any longer—we're here to help! To learn more about oral conscious sedation, call our sedation dentistry office today, or fill out the form on this page and we will contact you.