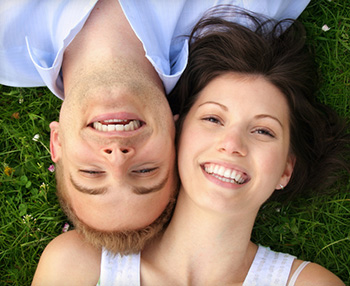 While we might think of our teeth as strong and sturdy, teeth can be damaged just as easily as any other part of the human body. They need to be taken care of properly both at home and with professional dental care providers.
As it happens, however, some patients' teeth are just more predisposed to more damage than others'. Genetics play a part in the strength of your teeth as do your oral habits. What you eat and drink as well as how often you brush, floss, and keep up on regular dental appointments will affect how healthy your teeth are.
So if you struggle with weaker teeth, there is a solution. Should any of your teeth be damaged or weakened beyond repair, we offer one day crowns at Weinberg Dentistry known as CEREC crowns. CEREC technology can provide you with beautiful long-lasting restoration without the need for additional appointments!
What Are CEREC Same-Day Crowns?
Traditional dental crowns have been around for a while. They are a type of dental restoration that caps or encircles a tooth or dental implant. If you have a large cavity or a small, malformed tooth, they are a great restorative option to consider. They cover the damaged tooth and protect it from further damage, while also making your smile more uniform.
The latest advance in these traditional dental crowns is known as CEREC. CEREC stands for Chairside Economical Restorations of Esthetic Ceramic. CEREC crowns are also called CEREC same-day crowns because we can diagnose your need for a tooth crown, then mill it and place it on your smile all in one visit.
It's a state-of-the-art method used to reconstruct tooth restorations. Using computer-aided 3D imaging and manufacturing, this method of creating a dental crown can happen in a single day.
This technology allows a CEREC dentist such as Dr. Brion Weinberg in the West Palm Beach, FL, area to capture 3D images of the prepared tooth and immediately create a tooth-colored, porcelain crown restoration in just one visit!
Traditional crowns took weeks to create and mold before they could be placed. These same-day crowns completely transform the process and make it possible for patients to walk in and out of their dental appointment on the same day with a new dental crown.
CEREC Technology
The process of placing a CEREC crown is quick and simple.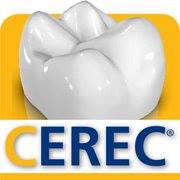 Exam and Preparation: This first step involves working with your dentist to determine if CEREC treatment is right for you. Once that is figured out, your dentist will prepare the area with anesthetic and tooth shaping.
Optical Impression: A digital camera will take a 3D image or digital impression of your tooth. The computer and CEREC 3D software will transform the digital image into a three-dimensional virtual model of tooth.
Milling Unit: The milling machine creates the custom restoration designed by the software. Your dentist will pick the proper color of ceramic based on your surrounding teeth, and the unit will get to work shaping the crown.
Placing Restoration: Your newly crafted ceramic crown will then be fitted to your mouth to make sure it's the right size and shape. Following that, it will be bonded in place by your dentist.
All this will be accomplished in one visit. Then we'll send you home with your beautifully restored smile!
Benefits of Cerec Crowns and Other Restorations
CEREC crowns come with a number of benefits that we're proud to offer you!
Same-Day Restorations | There is no need for a temporary fix while waiting for the permanent crown later. Dr. Weinberg creates dental crowns that are sturdy and long lasting, and they only take hours to create, instead of days or weeks!
Dr. Weinberg is experienced in the use of the CEREC CAD/CAM (Computer-Aided Design/Machine) process, which allows for repair of a damaged tooth more quickly and accurately.
Beautiful, Natural Restorations | These porcelain crowns are made with a biocompatible material that looks, feels, and acts just like a natural tooth. Thanks to the technology of CEREC CAD/CAM, patients can get dental veneers, tooth crowns, partial to full dental crowns, or any other single-tooth restorations they may need.
Safe and Healthy | CEREC same-day crowns are completely mercury-free. So the restoration is safe for you and unnoticeable to your friends. Our patients at Weinberg Dentistry can get a long-lasting, healthy, and beautiful alternative to silver and mercury-based fillings.
Simply stated, CEREC exemplifies Dr. Weinberg's commitment to offering patients the very latest technology available. Same-day restorations have been successfully used for over 15 years. Millions of cases worldwide and over 40 clinical studies have confirmed their longevity, biocompatibility, and efficiency—we're proud to continue this legacy.
How Long Do CEREC Crowns Last?
With proper care and treatment, CEREC crowns are designed to last for anywhere between 10 and 15 years. Patients with this type or any type of crowns should take care not to bite down too hard on it or grind teeth on it. This will wear it down faster and may lead to a necessary replacement.
How Much Does CEREC Cost?
The price of a CEREC crown restoration is very comparable to a traditionally crafted crown—and often even cheaper. The exact cost will vary depending on your own specific needs, including how many crowns need placed, which teeth need the crowns, and other factors.
We'll be happy to go through all these details with you in person before starting your crown restoration.
Customized Care for Every Tooth With CEREC Same-Day Crowns
Contact us today at Weinberg Dentistry to find a CEREC dentist near you today! We'll be happy to help you with any questions about CEREC same-day crowns. Local CEREC dentist Dr. Brion Weinberg will help you determine if CEREC dental crowns and restorations with porcelain crowns are right for you. Call us today!
Schedule an appointment at Weinberg Dentistry area by giving us a call or filling out the form on this page. We are looking forward to helping protect and preserve your smile through this remarkable form of treatment.