Discreet Invisalign® Clear Braces in West Palm Beach
Invisalign orthodontics uses clear aligner trays instead of wires. These aligners are easily removed and replaced. This means that your cleaning routines can stay normal, and you can eat all of your favorite foods during treatment.
Other benefits of Invisalign orthodontic treatment include:
Invisible orthodontic treatment.
Comfortable appliances.
Straight and aligned smiles.
Are you dissatisfied with your smile because of crooked or gapped teeth? Is chewing or speaking difficult for you because of how your teeth come together? Dr. Weinberg can help using Invisalign clear braces!
Contact us to schedule an Invisalign consultation at West Palm Beach.
Crowded & Crooked Teeth Compromise Oral Health
You may have been dealing with crooked teeth for years. Perhaps you made peace with the aesthetic flaw, but misaligned teeth will likely degenerate your oral health over time.
Tight, hard-to-clean spaces create bacteria pockets, which increase the risk of:
Gum disease.
Cavities.
Tooth decay.
Tooth sensitivity.
Enamel discoloration and disintegration.
Bacterial infections spreading to bone and bloodstream.
Overbites, underbites, or deep bites can cause jaw pain and inflamation in your temporomandibular joint (TMJ).
Malocclusion, including conflicting contact surfaces between teeth, will cause accelerated tooth wear in parts of your mouth.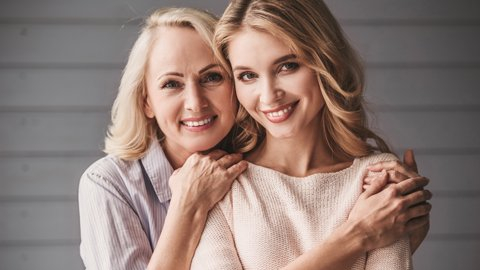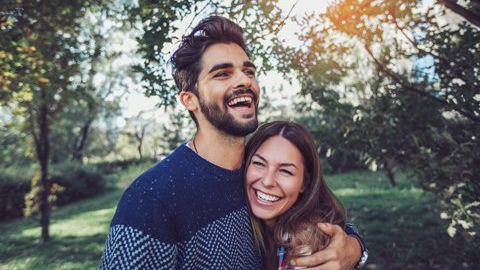 Invisalign Braces Support Oral Health With Subtlety and Convenience
Invisalign aligners can correct a variety of alignment, crowding, and gap issues. Invisalign treatment by an experienced dentist like Dr. Brion Weinberg will support your natural teeth so they can look their best and last as long as possible.
Here's why Invisalign is such a great option:
Smooth contours of the aligners keep your cheeks and lips comfortable and don't cut your mouth.
Removable aligners allow you to eat whatever you like and easily clean your teeth daily.
Clear aligners allow you to have daily treatment without attracting comments.
Strong aligners like Invisalign aligners can prevent bruxism, or teeth grinding.
Contact Us To Schedule Your Consultation
Now it is your turn to shape your winning smile with Invisalign treatment in West Palm Beach. Dr. Weinberg uses Invisalign to make beautiful, natural-looking smiles. Contact us today to begin your journey toward alignment under Dr. Weinberg's considerate care.
Book Online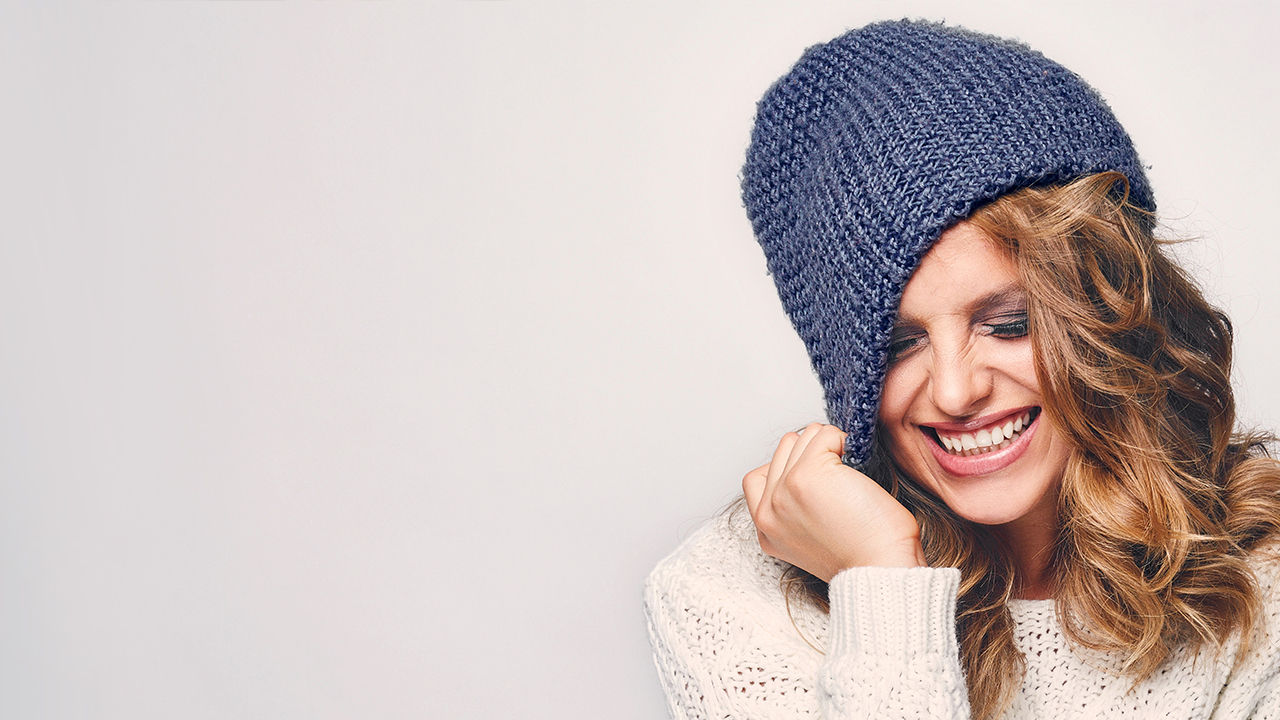 Benefits of Invisalign Clear Braces
Benefits of Invisalign Clear Braces
What Is Invisalign?
Invisalign is a revolutionary orthodontic treatment that uses clear, removable aligners to straighten teeth. Unlike traditional braces, Invisalign aligners are made of a flexible plastic called SmartTrack, which is designed to put just the right amount of pressure on your teeth to straighten them more quickly than traditional braces.
Invisalign aligners are practically invisible and can be easily removed for eating, brushing, and flossing. With Invisalign, you won't need to make any sacrifices for straighter teeth.
How Invisalign Works
This treatment consists of clear aligners that will shift your crooked or misaligned teeth into a straight and corrected smile. Since the teeth are completely covered with the aligner, the aligning transition is smooth and long-lasting.
First, you will schedule an appointment with a dentist who will take imaging as well as molds of your teeth to create a customized treatment plan. This plan will have slight changes in each aligner to give you a straighter smile. After treatment, you will continue to wear your retainer as instructed.
Bite Correction
The following are common bite issues that you can have corrected in West Palm Beach with Invisalign treatment:
Overbite | When your top teeth overlap your bottom teeth.
Overjet | A horizontal gap between the bottom incisors and top incisors, where the top teeth protrude out towards the lips.
Underbite | The bottom incisors close in front of the top incisors
Open Bite | A vertical gap between the top and bottom teeth.
Diastema | Gaps between teeth.
Dental Crowding | Overcrowding describes teeth that do not fit in the available jaw space.
Invisalign Orthodontics vs Metal Braces
Invisalign technology has four strong benefits over traditional braces:
Accuracy: Invisalign aligners can adjust your teeth more precisely because they connect to 3 surfaces on each of your teeth instead of just the front of each tooth.
Inconspicuousness: Invisalign trays are clear and smooth, making them nearly invisible.
Removability: You can eat your favorite foods throughout treatment.
Safety: Avoid cutting your gums with Invisalign treatment's smooth, comfortable design that is custom-made for your mouth.
Perfect for Both Adults and Teens
The benefits of the Invisalign system fit the concerns and lifestyles of both adults and teens. Self-confidence is increased as teeth adjust, and the clear aligners preserve a natural appearance as the process plays out. This helps both adults in the thick of their careers and socially sensitive adolescents to stay on their best game.
The aligners' easy removal and replacement is a game-changer for eating whatever foods you want. The aligners are much more comfortable than wire braces, which appeals to both adults and teens.
Invisalign Results
You will experience a complete smile makeover with Invisalign, resulting in straighter teeth and more self-confidence. Invisalign corrects your bite, putting less stress on your jawbone.
In addition to cosmetic benefits, Invisalign gives you a boost in your oral health. When correcting misaligned teeth, Invisalign can help you prevent cavities, tooth sensitivity, and gum disease. Invisalign helps correct malocclusion which can cause a painful jaw joint (TMJ). Aligning teeth can relieve pain and reverse joint inflammation.
Invisalign Results Are Long-Lasting
Invisalign uses clear aligners to efficiently shift teeth into correct alignment. Since the entire tooth and root are moved and secured by the retainer for several months, the results are long-lasting.
The results can last as long as you would like as long as you do your part to maintain your smile. This means that you wear the Invisalign aligners and the retainer after treatment as instructed by your dentist. There is no reason why Invisalign cannot last your whole life if you keep the dentist's instructions.
Invisalign After Braces
Fortunately, you can usually get Invisalign treatment if you've already had braces. Whether you forgot to wear your retainer for a long time or your braces didn't fully correct your bite, you can always consider getting Invisalign.
Invisalign treatment is not always a viable option after traditional braces. It depends on your specific case and whether you are a candidate for Invisalign treatment. Before trying Invisalign, consult with a qualified dental professional to determine the best course of treatment for your case.
Benefits of Invisalign Aligners
In addition to giving you stunning cosmetic results, Invisalign protects your oral health. Here are the main dental benefits you will experience:
Less inflammation.
Improved TMJ disorder (lockjaw).
Lower chance of cavities.
Protection against tooth decay.
Lower risk of gum disease.
When there are gaps in your teeth it allows bacteria to build up and cause numerous dental issues. Invisalign fixes these issues by aligning your teeth, correcting your bite, and protecting your oral health. An improved bite will limit jaw pain and inflammation.
Why Visit a Dentist for Invisalign Treatment?
Dr. Weinberg will treat you like his own family. He has the skill set and experience for creating beautiful, natural smiles that your safe journey to a perfect smile needs. Rather than anonymous faces and impersonal algorithms offered by mail-order aligner services, you can put your trust into the hands of a dentist who has:
Completed postdoctoral studies at both Harvard and Nova Southeastern University.
Further trained at the Pankey Institute for Advanced Dental Education.
Practiced dentistry in your community for more than a decade.
How Does Invisalign Treatment Work?
Primary Design Consultation
To ensure that your results will be successful, your dentist will determine if you are a good candidate for Invisalign by performing an exam. Your primary consultation will include an impression of your current teeth.
Your dentist will project how your teeth will shift during treatment. Based on your goals and needs, your dentist will tailor a treatment plan that will get you the straight smile you're looking for.
Custom Aligner Fabrication
Once you approve your treatment plan, your dental impressions will be sent to the Invisalign lab, where custom aligners will be created. Invisalign aligners are made from a medical-grade thermoplastic called SmartTrack®, and they will fit precisely and gently move your teeth.
You will receive your aligners after 2–3 weeks. You will meet with your dentist to pick them up and make sure that they fit correctly.
The aligners need to be worn each day for 20–22 hours to shift your teeth. This means that you will wear them while you are sleeping. They are very comfortable, so you should be able to adjust to their presence quickly.
You may remove them for activities such as:
Eating.
Cleaning teeth.
Rare special occasions.
Replace them as soon as possible once you are done to keep the progress of your treatment on track.
Changing to the Next Aligner
Every 2–4 weeks you will change to a new aligner, keeping your progress on pace to be completed in as little as 6 months, for mild cases. (Treatment of moderate and severe malocclusion may last up to 12 or 18 months, respectively.)
Your dental team will use technology to create a customized plan and update aligners to go with each step. This personalization will give you a stunning smile in a short amount of time.
Eventually your teeth will be in an optimally functional and aesthetic position. This is when your smile may need to be maintained with the help of a retainer, to prevent your teeth from shifting away from their new perfection.
Your custom retainer would only need to be worn at night. However, not everyone may need a retainer to keep their smile just right. Check with your dentist to see if you will need a retainer.
Invisalign Results
With Invisalign, you can expect to see noticeable results in just a few weeks. In addition to straightening your teeth, Invisalign can also improve your bite and alleviate TMJ disorders. Treatment is typically quicker and more comfortable than traditional braces, and the aligners are practically invisible. With Invisalign, you can enjoy the confidence of a beautiful smile without the drawbacks of traditional braces.
Common Invisalign Questions
The following are some qualifications for Invisalign candidates:
Commitment: You will need to commit to wearing your aligners for 20-22 hours every day for a minimum of 6 months.
Good Hygiene Habits: You will need to keep both your trays and teeth clean for your oral health.
Good Dental Health: There may be a few situations where a different therapy would be more appropriate, due to more serious or underlying problems.
Invisalign has many benefits, but it also comes with some side effects. The most notable issues that Invisalign can cause are:
Bad breath.
Pain.
Discomfort.
Problems with speech.
Dry mouth.
Most, if not all, of these issues can be easily solved whether with a mint, water, pain medicine, ice pack, or by removing the aligner. These minimal side effects are out-wayed by the many benefits of Invisalign treatment.
Patients typically see the Invisalign results they want within 6–18 months. The difference in time is based on the severity of malocclusion:
Mild malocclusion can be finished in as little as 6 months.
Moderate cases will last closer to 1 year.
Severe malocclusion may finish after 1.5 years.
Treatment may last longer than 1.5 years, but your dentist can give you an estimate of how long your treatment may last.
Once your teeth are aligned, you can expect to keep your new smile as long as you keep the teeth in it — if you wear a retainer. Many patients will need a customized retainer to keep their teeth from shifting back out of alignment. These are usually worn only at night and can be removed in the morning.
If you have any habits like tooth grinding, you may need to break them or take steps to protect your smile.
These two cosmetic treatments work the same way because they both use clear aligners to straighten your teeth. The main differences between the two are the material used and the timeline.
Invisalign is made of thicker material, making the teeth shift quicker and more effectively, whereas ClearConnect is much thinner and results in taking slightly longer than Invisialign. Both are faster and less painful than braces.
Ordering mail-order aligners may seem like a convenient option, but it's important to consider the potential risks. Without in-person supervision from a licensed dentist, you could be putting your dental health at risk.
Improperly aligned teeth can lead to dental problems and pain that can be more difficult and expensive to correct later on. Trusting a licensed professional will lead to safer, more effective results.
If you can afford metal braces, you can afford Invisalign braces. The cost of your Invisalign aligners will depend on how severe your malocclusion is, as longer treatment will need more custom aligners to be created. If you're worried about being able to afford treatment, check with your provider about financing options. Most insurance plans will cover orthodontic treatment, and many dentists offer payment plans.
Keep Your Lifestyle & Align Your Smile
Invisalign clear braces can bring you more confidence, and protect your teeth from painful cavities and chipping. Today is the day to take your ongoing oral health into your own hands. Contact us to begin your Invisalign treatment.
Book Online