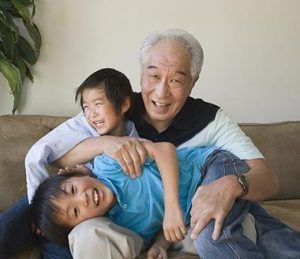 Do you have missing teeth? Are you tired of hiding behind your hand when you talk?
When you choose Weinberg dentistry in the West Palm Beach area, you're taking the first step in achieving a beautiful smile you can be proud of. Our patients come to our office because they love our cozy environment and high-tech service.
Our implant-supported dentures are no exception to the high-tech rule. We use state-of-the-art technology to craft beautiful smiles and healthy lives for all our patients. Using this technology, we can create fixed implant dentures that are uniquely yours and fit your needs.
If you're looking for a solution to tooth loss that is a bit stronger than traditional dentures and can have a lasting impact on your life, call Weinberg Dentistry today and ask about fixed implant dentures. Our staff will be happy to help you get started.
The Real Problem Behind Tooth Loss
Don't feel bad. Plenty of people lose their teeth, especially later in life. Our teeth get old just like we do, and can struggle to stay in place. Some might feel like they can get by without the majority of their teeth, but most people with tooth loss commonly struggle with:
Gum Disease: A classic "chicken or the egg" scenario. Does gum disease cause tooth loss, or does tooth loss cause gum disease? It can go both ways. Implant dentures can stop up the holes in your gums and prevent bacteria from getting in.
Jawbone Deterioration: Your jaw relies on constant stimulation from the roots of your teeth to keep it strong. Without that, it can create a sunken, shriveled appearance that makes you look older than you really are.
Trouble Eating and Speaking: If you're missing teeth, eating and speaking can become a chore. Even if you have traditional dentures, you might struggle to chew and talk because the dentures tend to slip or pop out of place.
Lack of Self-Esteem: The sad truth is that without all of your teeth, you might be embarrassed, uncomfortable, or even ashamed around other people. Many of our patients tried to hide their mouths when speaking before treatment.
If these problems sound familiar, giving implant-supported dentures a go could help you overcome all of these challenges.
Fixed Implant Dentures
Your gapped smile doesn't have to stay that way for long! At Weinberg Dentistry, we offer implant-supported dentures that can turn your life around. Here's what fixed implant dentures can do for you:
Enhance Your Appearance: Not only can your dentures fill out your face more, but the implants underneath can strengthen your jawbone by stimulating bone growth. With implant-supported dentures, you can have a full, healthy, youthful appearance again.
Build Your Confidence: Fixed implant dentures will make your face look good and make your smile look beautiful. You won't have to cover up your smile anymore; you can wear it proudly, knowing you look fantastic.
Better Your Diet: Dental implants give dentures a stronger chewing force and more support so they can handle even the toughest foods. With implant-supported dentures, you can eat all the yummy foods you've been missing.
Improve Your Conversations: Unlike traditional dentures, fixed implant dentures are, well, fixed! They won't slip and slide around so they can actually improve your diction and speech.
Why Implant Dentures Work
Fixed implant dentures are so incredible because they have an advantage that traditional dentures don't have. Their success comes from the dental implants hiding underneath the gums. Implant-supported dentures are situated on some of the strongest dental appliances to date.
Dental Implants | An implant is a small, titanium post that is placed under the gums and into the jaw. The post bonds with the bone, creating a foundation for your dentures that's as sturdy as natural tooth roots.
Fixed Implant Dentures | You have probably heard about traditional dentures. These are better. They attach to the dental implants which keep them from sliding around and reinforces their chewing force.
All-on-4® Treatment Concept | This patented idea comes from the notion behind implant-supported dentures, but the denture rests on just 4 implants! This gives the same support and strength to the dentures but requires a simpler, faster surgery.
Weinberg Dentistry Is Here To Help
If you're missing multiple teeth and are ready to change your life for the better, Weinberg Dentistry wants to help. Our team is full of compassionate, talented people, and Dr. Weinberg has put a lot of work into furthering his education so that he is better equipped to help his patients.
Our implant-supported dentures could be the missing puzzle piece from your life. If you're struggling to get a balanced diet because of your dental health, or if you're having trouble communicating clearly, schedule an appointment for a consultation today and take the first step toward a beautiful and more healthy smile.
Implant Denture Procedure
At Weinberg Dental, each smile we create is beautiful and unique. They each require a different process that fits the needs of the patient.
When you decide you want implant-supported dentures, we'll perform a consultation exam that will include a conversation with you about your needs and the construction of your treatment plan. Your plan might look a little different from the one listed below, but we hope what we've included here will give you an idea of what to expect.
Tooth Removal
To prepare you for your dentures, we might need to remove any stubborn, remaining teeth. This will not only make room for a full mouth of brand new teeth but will also remove the chance that an infection remains in your mouth, which could endanger your gums and therefore your implants.
Bone Grafting
We often find that patients who are missing multiple teeth are also missing a portion of their jawbone mass. This is to be expected since the roots of teeth provide crucial stimulation to the jaw. Dental implants require a strong jawbone to bond with, so if your jaw isn't quite strong enough, we'll provide you with a bone graft to build up your jawbone a few weeks before your surgery.
Implant Placement
After using anesthetics to make sure you're comfortable, we'll begin the implantation process. With special, advanced dental tools, we'll place each implant under the gum line and into your jaw. Depending on your needs, we may place multiple implants at once or one per appointment. Regardless of the number you receive, you won't feel any pain during the procedure.
Recovery
Don't worry, we'll give you plenty of time to recover from the implant surgery before your next appointment. You'll need at least a couple of months after each implant placement if we decide to place them all separately. During this time, you should get plenty of rest, and follow Dr. Weinberg's instructions for caring for your mouth.
Abutment Placement
The abutments are small appliances that connect to the implants. This part will stay above the gum line and provide a place for us to attach your dentures. This part of the process is really quick and easy. We may even attach your implants during your implant surgery appointment, depending on your treatment plan.
Placing Your Dentures
The dentures are the cherry on top. They snap securely onto the abutments and are held firmly in place. Your dentures will be made especially for you, so they'll fit perfectly in your mouth. If you do notice anything not sitting right, please let us know so we can make the necessary adjustments!
Caring for Your Implants
Your new implant dentures won't slide around and they don't require any adhesive or cleaning solution. You can start using them the same day we attach them! To get the most out of your implants, brush and floss them just like you would natural teeth. We'll provide more information after your placement appointment.
Here's What Our Patients Have To Say
"Dr. Weinberg and his staff are always professional, kind and very accommodating. Although I have always has a fear of going to the dentist, this group of professionals always take the time to make me feel totally at ease. I would highly recommend Dr. Weinberg and his staff to anyone in need of cosmetic dentistry. My smile has changed my life!"
"Dr. Weinberg and his entire staff are top notch and consistently provide my family with the most innovative dental options available. I always feel welcome and assured that I am receiving the best care possible. Thanks to all of you!!!"
Implant-Supported Dentures FAQ
How Much Do Implant Dentures Cost?
Implant-supported dentures are a fantastic investment for your oral health. They are one of the strongest tooth replacements out there and they have incredible quality.
If you're looking for a cheap tooth replacement option, there are other options, but none can offer the same level of assurance and functionality as fixed implant dentures.
We're more than happy to work with your insurance company to get you a great deal. We also offer third-party financing for those who don't have insurance. See our financing page for more details.
Will Dentures Change My Appearance?
When you buy generic dentures that aren't made specifically for you, you might have some issues with the fit. They might push out your cheeks more than you'd like, or they might not hold up your cheeks at all.
Implant dentures at Weinberg Dentistry are sculpted uniquely for each patient. We design them to fit perfectly in your mouth, which will give your cheeks just the right amount of lift to fix any sunkenness caused by missing teeth.
The implants also help out with giving your face a full, healthy look. Because they are inserted directly into your jaw, they keep that bone stimulated, which tells it to keep growing. This will strengthen your jawbone and give your face a more youthful appearance.
Will Dentures Help Me Eat and Speak Normally?
We're sorry to hear you're struggling with eating and communicating. This can be one of the most devastating drawbacks of missing teeth. Chewing can be painful or difficult, and loved ones have a difficult time understanding you.
If you try out implant-supported dentures, you won't have to worry about slurring your words! Because the dentures are supported underneath by sturdy implants, your dentures will remain firmly in place while you chew and while you talk!
You can go throughout your day just like you used to: eating what you please and sharing your treasure trove of stories with your kids and grandkids.
Do Implant Dentures Stand Out?
If you're worried people will be able to tell that you're wearing fake teeth, worry no more! We craft dental implant dentures to look exactly like real teeth. We can customize them to the shape of your mouth and your favorite shade of white.
Your dentures will look and feel like a part of you. After a few months, you might not even feel a difference between your new teeth and your old ones! And your friends and family? They'll shower you with compliments on your beautiful smile and won't believe it when you tell them you're wearing dentures.
Do Implant Dentures Come Out at Night?
Nope! Unlike traditional dentures, fixed implant dentures are fixed into your jaw. They aren't meant to be removed, and if they do feel loose or even fall out, it is a problem. Call us right away so we can fix the problem if this happens to you.
How Long Do Implant Dentures Last?
Normal dentures will last a few years, assuming you take proper care of them. Implant dentures can last twice or even three or four times as long because they are made to be permanent.
The implants are rooted in your jaw, giving your dentures a firm foundation. They won't fall out, and they won't need any special cleaning to keep them pristine. The dentures themselves are made of hard, durable material that won't need to be replaced as frequently as removable dentures.
Implant-supported dentures are a long-lasting treatment for replacing multiple teeth.
Ready for Your Beautiful Smile?
Missing teeth is a struggle we don't want you to have to deal with. Let us help you get your life back. Call Weinberg Dentistry in the West Palm Beach area today for your first implant dentures appointment with us.
We'll give you a thorough examination and explain all your options for a healthier smile. Your healthcare should be your decision. We're committed to giving you accurate and comprehensive information so you can make an informed decision about your care.
Weinberg Dentistry welcomes the opportunity to help all our patients achieve beautiful, healthy smiles. If you're ready to take the first step toward a happier, healthier, and more confident life, implant-supported dentures are a great way to do so!
We can't wait to meet you so we can help you smile more!