Reliable Dental Implants In West Palm Beach
From breaking down your food to dazzling others with your smile, your teeth play an important role in your overall health!
When teeth fall out, it makes an impact on more than just your appearance. Dental implants can fix all the problems caused by missing teeth!
Dental implants go beyond cosmetics by restoring both tooth appearance and tooth function. You'll be able to overcome jaw deterioration, eating difficulties, and shifting teeth.
Try dental implants today! Contact West Palm's Weinberg Dentistry for a free consultation and treatment plan! We can restore your oral health in just a few months.
Hazards of Untreated Missing Teeth
Missing teeth are a pain. They're uncomfortable, embarrassing, and can cause a host of oral problems. Ignoring missing teeth often leads to these expensive and painful issues:
Misalignment: When teeth are missing, other teeth may shift around.
Dental Pain: With missing teeth, you put more stress on your remaining teeth.
Gum Infection: The hole left by a missing tooth is vulnerable to bacterial infection.
Jaw Complications: Chronic complications result from teeth that have shifted because teeth were missing.
Contact Weinberg Dentistry to treat your missing teeth with dental implants. Our experienced staff is ready to help you regain your health.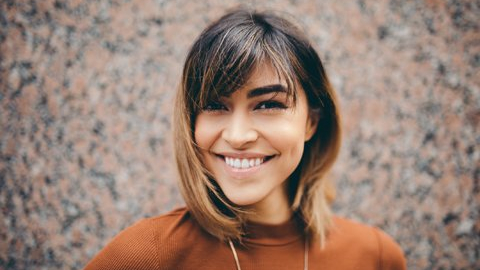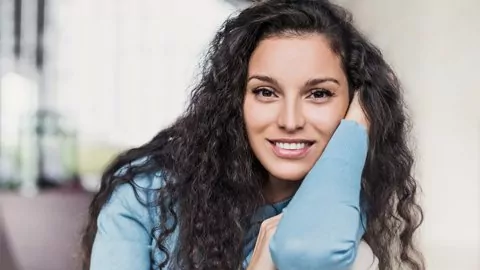 Dental Implants: The Benefits
Patients have told us repeatedly that they love their dental implants. The benefits are endless!
The following are some benefits patients have noted:
Beautiful Teeth: Make your mouth look brand new; nobody will know the difference!
Sturdy Foundation: Dental implants provide an additional foundation for your mouth!
Support Natural Speaking/Eating: Dental work isn't worth extreme lifestyle changes.
Full Mouth Restoration: Dental implants can even rebuild your entire mouth!
Dental work can be hard to swallow—we help you out. Weinberg Dentistry in West Palm Beach is ready with the tools, experience, and staff required for successful implants!
There's No Better Time To Call Weinberg Dentistry
Weinberg Dentistry is committed to providing incredibly safe, affordable, and effective treatment. There's no need to leave the West Palm Beach area for quality care. A dental visit today keeps the infection away! Call us for a dental consultation. We're excited to help you!
Book Online
Don't Take Our Word For It!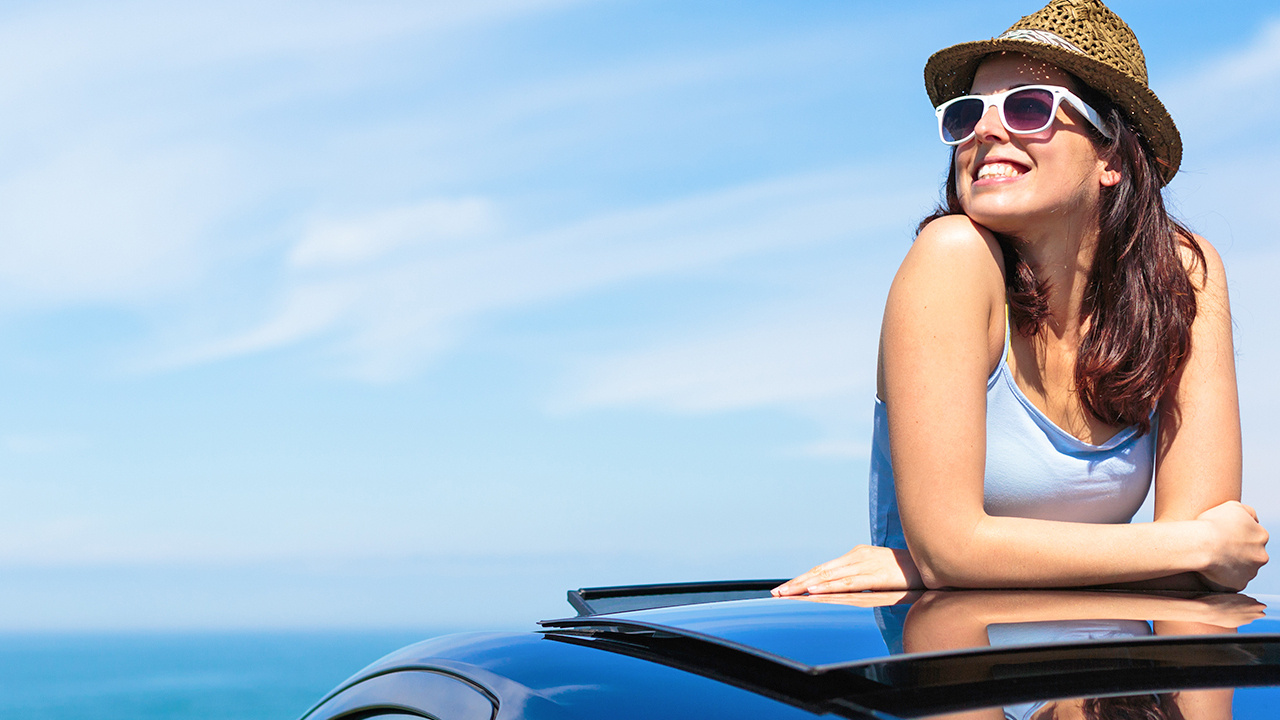 Why Dental Implants? What You NEED To Know
Why Dental Implants? What You NEED To Know
What Are Dental Implants?
Dental implants are replacement tooth roots that are inserted into your jaw. Dental implants are made from specific materials which easily assimilate to the rest of your body. They support a prosthetic tooth that will blend in with your natural teeth.
Because of the strong materials that implants are made of, they are more toothlike than any other dental prosthetic. They replace every part of the tooth, from root to crown. If you're looking for a reliable tooth replacement, dental implants are worth a try.
Can I Just Live With Missing Teeth?
You should not delay treatment for missing teeth. Missing teeth can have a detrimental impact on your self-esteem, your oral health, and your overall health. You can develop low self-esteem, gum infections or malocclusions, and malnutrition or digestion issues.
Don't wait to get missing teeth replaced. Dental implants can solve all of the problems related to missing teeth because they restore each part of the tooth.
Implants Prevent Bone Loss
Your teeth do more than chew your food! They also keep your teeth from shifting, prevent further tooth loss, and encourage healthy jaw bone growth.
Without the presence of some sort of tooth root structure, your jawbone can degrade. As the jaw deteriorates, more teeth may fall out. Getting dental implants to replace missing teeth can stimulate the jaw and prevent jawbone deterioration and tooth loss.
Implants Secure Your Teeth!
Dental implants make a sturdy foundation for false teeth. They are made out of titanium and are built to act like the rest of your mouth. You shouldn't even notice they are there!
The strong titanium post paired with a porcelain crown makes dental implants the strongest option on the market. Dental implants can last 20 years and even a lifetime with proper dental care and regular dental visits.
Dental Implant Options
During your implant consultation, your dentist will recommend specific types of implants based on your needs and smile goals. Implant options can include the following:
Implant-supported crowns are typically for single missing teeth in a jawline.
Implant-supported bridges typically replace a set of concurrent teeth in a jawline.
Implant-supported dentures are typically used to replace large sections of teeth.
Implant Full-Mouth Rehabilitation
Full-mouth rehabilitation is a customizable combination of many procedures including dental implants. Here are a few other treatments that could be included in a full-mouth reconstruction:
Teeth Whitening | Get sparkling white teeth instantly!
Veneers | Repair broken or badly stained teeth with beautiful porcelain.
Dental Bonding | Patch up cracked teeth with moldable material.
Cavity Fillings | Prevent tooth problems.
Best People For Dental Implants
Dental implants are the best option for those with missing teeth. However, it's also important to have good oral hygiene habits or your implants could fail. A certain amount of jawbone material is required to support an implant, so those with weaker jawbones will need to seek a graft before getting implants.
You should not get dental implants if you struggle to recover from surgery or take certain medications.
Choosing an Implant Dentist
Dazzling your smile requires meticulous planning and preparation. Here are some things to consider while choosing your implant dentist:
Implant Cost: The success of your dental implants depends on the care and the products your dentist uses. High-end dentists help avoid replacing implants later.
Reliability: Dental implants are a multi-step process that is handled best with a dentist who is consistently available.
How Does the Dental Implant Process Work?
Preparation for the Implant
The dentist will perform a comprehensive dental consultation before installing implants. This consultation will give the dentist a chance to understand your situation and make a diagnosis. During this visit, the dentist will:
Thoroughly inspect the areas with missing teeth.
Determine whether bone grafting is needed.
Create a treatment plan for the implants.
Take impressions and x-rays as needed.
Your dentist may suggest a bone graft during the dental consultation. Recovery from a bone graft may take several months. You must be fully healed before the metal implant surgery can take place.
Finding the proper placement for your implants is an important part of the process. Many patients need bone grafting in their jaw to create this spot. A bone graft can be made of either bone marrow or synthetic material.
Placement surgery often goes like this:
The dentist will provide anesthesia to provide you with a calm and comfortable surgical experience.
The dentist will then insert the implant posts into your jaw. This process will be quick and painless.
We'll send you home with instructions on how to care for your implant. You'll come back for your crown after you've had time to heal.
With your implants installed, it's time to take it easy. For the next week or two, you'll want to take some time off of work and eat only soft foods. Even after your mouth feels better and looks healed, your implant will need time to adjust.
In a process called osseointegration, your implant will take 2–3 months to integrate with your mouth. Once this process is complete, we can move on to the next step.
Once the implant post is healed, we'll place a special appliance called an abutment on the post. An abutment allows the dentist to easily attach a crown, bridge, or denture to the implant.
You will need to recover for a few more weeks after abutment placement. Some dentists place the abutment in the same procedure as the implant to make the process faster. Talk to your dentist to find out how your treatment will go.
Your dentist will use impressions of your teeth, x-rays, and additional examinations to determine the size and shape of your crown. This is often completed once the abutment has been placed.
The CEREC 3D printer allows a dentist to make your crown almost instantly! Your dentist will prepare the crown as you are recovering from the abutment placement. The end result will look and act just like your natural teeth!
The final step in the implant process is dental crown placement. You might receive a dental bridge or implant-supported dentures instead of a crown, depending on how many teeth you're having replaced.
The dentist will place the dental prosthetic on top of the abutment and adjust it so that it fits well with the alignment of your existing teeth. Once that's done, you can enjoy your beautifully complete smile.
Types of Implants To Consider
Dental implants are versatile tools that can treat many different types of patients with missing teeth. Your needs and desires will determine the type of implant you get. During the dental consultation, your dentist will evaluate the options they offer and choose a route that works best for you!
Here is a crash course on some of the options. With so many options, dental implants can help anyone with missing teeth!
Mini Dental Implants
A mini implant is half the width of a traditional implant. It is still the length of a normal implant, so it still stimulates the jawbone. A mini-implant procedure is easier to recover from so it is ideal for patients with weaker jaws or difficulty dealing with surgery.
The All-on-4® Treatment Concept
The All-on-4® treatment concept is a dental implant technique that includes placing four dental implants on the upper or lower portions of your jaw. These implants are strategically placed in a spot that maximizes support and stability for implant dentures.
Fixed Implants
Fixed implants use a traditional implant post and a permanent crown, bridge, or denture. The restoration on top cannot be removed unless by a dentist. These are perfect for patients who want to replace a single tooth and never think about it again.
Removable Implants
Removable implants are a type of dental application that is supported by implants in the jaw. Instead of the tooth/teeth being permanently fused on the implant, the false teeth simply snap on or off. This method is usually used for dentures or bridges.
Dental Implants FAQ
Dazzling smiles require a lot of preparation and strategic planning. Here are some frequently asked questions we get from people looking for their perfect smile. Please feel free to ask us any questions along the way. Our West Palm Beach dentistry is here to help!
The cost of implants will vary depending on whether prior treatment is needed and how many teeth need to be replaced.
Due to the complexity of insurance contracts and treatment methods, we can not estimate exactly how much your care will cost. Before we start treatment, we'll go over your treatment plan and let you how much your treatment will cost.
Please see our Financing and Insurance page for more information.
The procedure should be painless. Dental procedures will not be performed unless we have confirmed that the anesthesia has worked.
After your dental implants are installed, the area of the new dental implant may feel tender. Recovering from each phase of the implantation process depends on your health and self-care. Your dentist will provide directions for how to manage any pain or soreness following your procedure.
Dental implants should be treated just like your teeth. Dental implants can last as long as 25 years or more if they are properly maintained.
Your oral care is key to the longevity of your dental implant. This includes having regular dental check-ups, brushing, and flossing your teeth.
If you have any problems with your implants such as persistent pain or crowns falling out, please contact us immediately for a visit!
Dental implants are for those with missing teeth.
Sometimes, a tooth might need to be removed. This is usually due to an infection that has reached the root of your tooth and cannot be saved. Accidents may also cause teeth to fall out or break, losing full functionality.
Dental implants are not needed for healthy or intact roots. In these situations, dental fillings may prove to be a better option to clear decay.
Contact your dentist if you're interested in getting dental implants. Their industry experience and knowledge can help you choose the course of action that will most improve your oral health.
Before your implant procedure, schedule time off work so you have time to heal from your procedure afterward. We recommend stockpiling soft foods like yogurt and smoothies. Other than that, just keep your teeth clean and healthy.
Be sure to follow the instructions as described by your dentist after the implant procedure. This may include diet changes, steps to heal wounds, or just proper dental care.
There may be soreness after your dental implants are installed. While your mouth is healing, it may be best to not irritate the area with your toothbrush or floss. Try using some ice and over-the-counter pain medication to relieve any discomfort.
Unfortunately, a dazzling smile can be cut short. Some reasons for this may include the following:
Infections: Immediate dental care for infections reduces the rate of implant failure.
Excessive Force: Hard falls or bites turn into broken implants and crowns.
Allergic Reactions: Your body may immediately reject certain implant materials.
Improper Hygiene: The key to preventing implant failure is proper dental hygiene.
Find a Dazzling Smile With Dental Veneers!
Give us a call to see what dental implants can do for you! Our staff is professional, friendly, and committed to your health so that you can live a happy life. Come and receive personalized care that can get you the smile you've always wanted!
Book Online