Quality Dental Implants in Juno Beach
If you're sick of dealing with missing teeth and the added oral health issues a missing tooth can cause, now's the time to take action! Our Juno Beach office provides quality dental implants to give you your dream smile. Ready to get your implant? Weinberg Dentistry is here to help!
With our implant dentist, Dr. Weinberg, and our dedicated staff, you can be confident in your choice to come to Weinberg Dentistry. Our dental implants can restore your confidence, and your ability to chew! Dental implants improve the quality of our patients' lives.
For a treatment plan, schedule an appointment with us today!
Missing Teeth Are a Pain | We're Here to Help
Missing teeth can lead to all sorts of issues. Implants are a great solution for missing teeth and the following problems:
Trouble eating. Missing teeth can make chewing food difficult, leading to changes in eating habits.
Difficulty speaking. Missing teeth can make talking uncomfortable and difficult, and even make people self-conscious about how they speak.
Embarrassment. Unfortunately, missing teeth can make people self-conscious about their smiles, preventing them from speaking or smiling.
Difficulty maintaining oral hygiene. Missing teeth and gaps can make taking care of your mouth difficult, causing issues with your overall oral hygiene.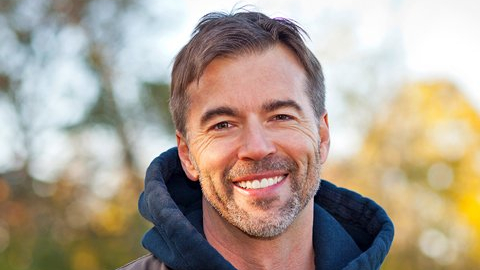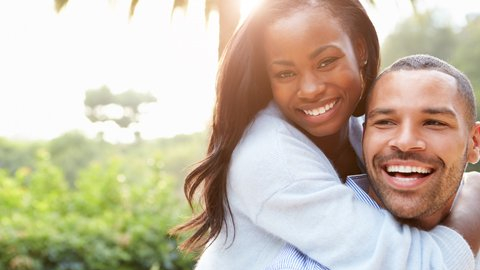 Take Advantage Of Quality Implants
If you're looking for quality dental implants in Juno Beach, look no further!
Here at Weinberg Dentistry, we use the best techniques and technology to provide you with a quality experience while visiting our office. Dr. Weinberg is a highly accomplished dentist, and you can be confident when you come to our Juno Beach location for your implant placing that you're in great hands.
Our team makes it a priority to ensure that each person who comes into our office is given the attention and help they need. Whether you're coming in for dental work or a consultation, we want you to feel like a valued member of the Weinberg Dentistry family.
Take The First Step Today
Even if you haven't made the decision yet to get dental implants, now is the time to schedule a consultation appointment with us to learn more. Dental implants could change your life. Take the first step towards your new smile today!
Book Online
Here Are Dental Implants In Action!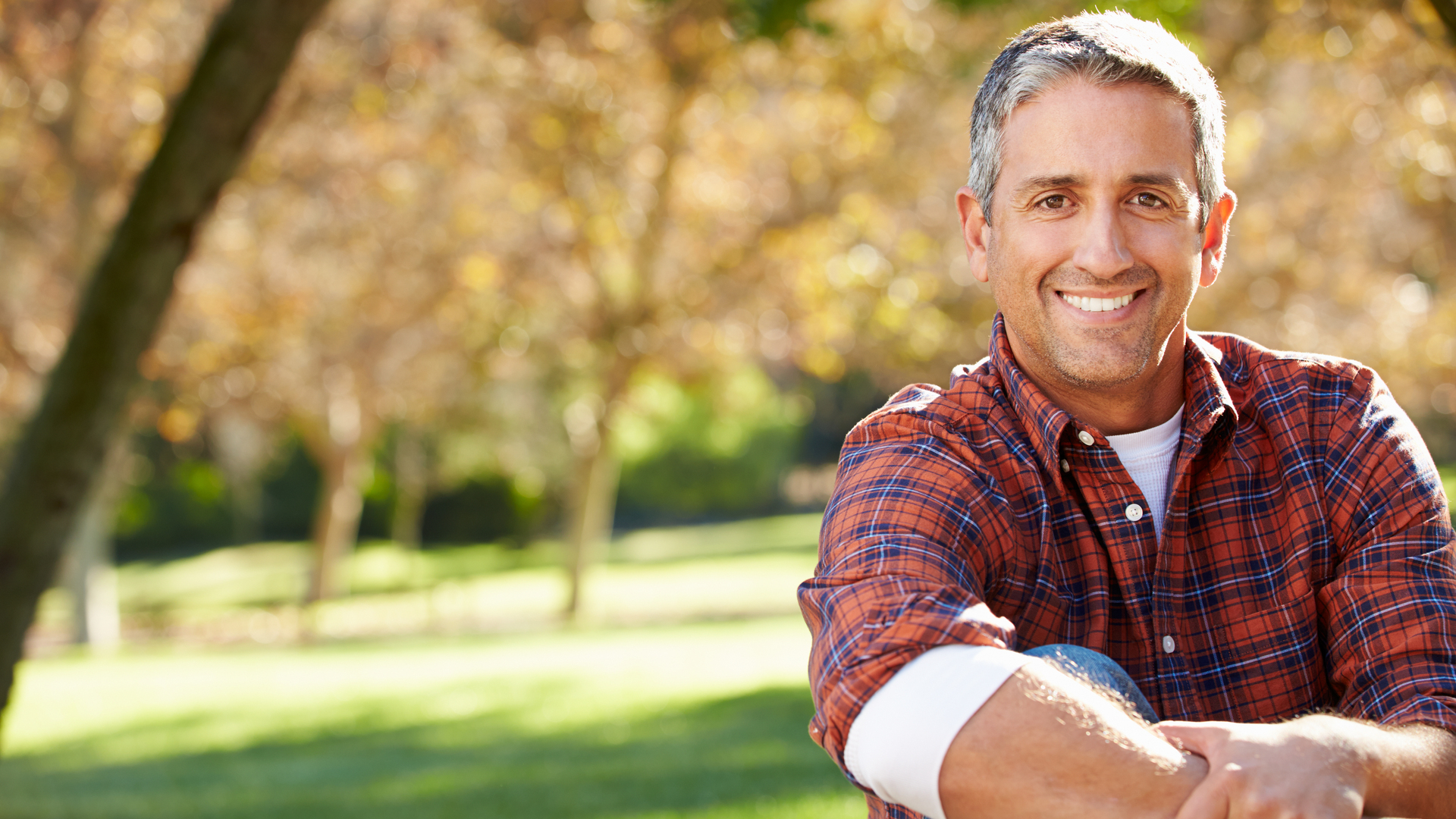 Why Dental Implants Are a Great Solution
Why Dental Implants Are a Great Solution
Dental Implants in a Nutshell
A dental implant is a tiny titanium rod that is surgically inserted into your jaw, firmly securing an artificial tooth in place. These implants are built for those dealing with missing or irreparable teeth.
The artificial teeth are custom-made for your smile during the implant process. Implants look just like your natural teeth and blend into your mouth nicely.
Implants also stabilize your jaw, preventing atrophy. Other teeth will not be able to shift around or cause other problems. Dental implants are the most effective tooth replacement option.
Why Missing Teeth Need To Be Fixed
Missing teeth can lead to all sorts of problems, from low self-esteem to bone density loss. By replacing the tooth and its root, dental implants are a great solution for missing teeth.
Dental implants prevent shifting teeth. When a tooth is missing, the surrounding teeth will naturally shift over time. A dental implant can prevent other teeth from moving because it takes the place of the old tooth.
Implants And Bone Loss
Dental implants prevent bone density loss. Jawbone decay occurs when teeth are missing or roots are unstabilized. By replacing the tooth root, implants keep the jawbone stimulated, preventing decay.
Without a strong jawbone, your jawline deteriorates. This impacts your ability to digest food, changes the appearance of your jaw, and increases your risk for additional tooth loss. Implants restore all of these things.
Foundation of Implants
Dental implants are sturdy tooth replacements. Dental implants are a reliable option for replacing missing teeth because they replace the root of a tooth, creating stability for a restoration.
Dental implants are made from strong titanium, which is biocompatible. The titanium bonds well with the jawbone. This provides stability that is built to be as strong as the rest of your mouth.
Using Full-Mouth Rehabilitation For Implants
Using dental implants is a great option for handling full-mouth rehabilitation.
A full-mouth restoration uses a combination of many restorative and cosmetic services to create a beautiful smile. Your full-mouth rehabilitation might include implants, veneers, crowns, whitening, and dental bonding.
Your dentist will lay out your options during your initial visit based on your needs and smile goals.
Choosing Your Dental Implants!
There are many implants to choose from as you decide what's best for you!
Do you need full mouth rehabilitation? Do you need an entire arch of teeth replaced? Implant-supported dentures may be your best option!
Do you need a set of consecutive teeth covered? Implant-supported bridges could be best for you!
Do you need a single tooth replaced? Traditional dental implants may be your best bet!
Should I Get Dental Implants?
Dealing with multiple missing teeth? Odds are, dental implants will work great for you.
Dental implants are ideal for those dealing with missing teeth or teeth with dead roots. Dental implants are meant to completely replace teeth and roots in your jawline.
If dental implants end up not working for you, you have other options to replace your teeth. Ask your dentist what option is best for you!
Finding an Implant Dentist
Dental implants are a specialized treatment that can only be provided by dentists with the right training and qualifications. Before getting your implants, do your research about your provider and the types of implants they offer.
Dr. Weinberg is trained and experienced in implant dentistry. He is a trusted implant provider for many patients. Weinberg Dentistry is a great choice for your dental implants.
How Does the Dental Implant Process Work?
Preparing For Your Implant
The first step of the dental implant process is the initial evaluation. During this appointment, we will do a thorough exam of your mouth and x-ray your teeth and jaw to create a model for Dr. Weinberg to examine.
Using the model from your initial evaluation, Dr. Weinberg will customize a placement plan for your implant. This plan is unique to each patient and will be customized specifically for your needs.
Bone Grafting For Stronger Roots
Bone grafting may be necessary for those needing stronger jaws before the implants are placed. This can be done by using natural methods (such as using bone marrow) or other synthetic methods.
Bone grafting is an additional procedure that will be completed before the implants are placed. This essential step allows the new bone tissue to properly heal and develop, so it can support your implants in the long run.
During this appointment, your dentist will place the implant posts into your jaw. Anesthesia is usually used during the placement surgery to keep patients comfortable. The entire procedure should take about an hour, and you won't feel a thing.
Your dentist may give you a temporary tooth cap to protect your implant during the healing process. You'll get your permanent crown once your mouth is healed.
Once your implants are placed, you'll need to take time to heal for several months. You will need to be completely healed before finalizing your implants.
The jawbone and implant fuse together during this time, providing a stable base for the artificial tooth. This is known as osseointegration.
We recommend stocking up on soft foods to eat while you heal so you don't irritate your mouth as it adjusts to the implants.
A dental abutment is a small connector piece that serves as a base for your artificial teeth. The abutment goes over the dental implant and provides a space to fit the restoration (a crown, bridge, or denture).
Once the abutment is placed, you may need to heal for a few months. The abutment step is quicker than the placement surgery. Some dentists place the abutment in the same procedure as the implant.
Using the impressions taken during the implant consultation, your dentist will determine the exact dimensions of the crown you need. This step is completed right as you are in between the abutment and crown placement.
The CEREC 3D printer is often used to create this dental crown as accurately as possible. The crown will also match the function and look of the rest of your teeth—you won't know the difference!
After your mouth has fully healed, the dentist will add the restoration to the implant. Depending on how many teeth you're having replaced, this restoration may be a crown, a bridge, or dentures.
Once the crown is placed, your tooth or gums may feel a little bit tender. Ice and over-the-counter medication can help. In just a few weeks, you will have the complete function of your teeth once again!
Implant Varieties
Just as each patient has different needs, implants come in different varieties to meet those needs. Some are big, some are small, some support multiple false teeth, and others support only one.
Talk with your dentists to see which types of implants they offer and which ones will help you the best. If you have missing teeth, implants can help you, no matter what other conditions you may have.
Mini Dental Implants
Mini dental implants are smaller dental implants that are half the diameter of an average implant. They make it possible for patients with low jawbone density to enjoy the benefits of dental implants. The mini-implant procedure is easier to recover from as well.
All-on-4® Treatment Concept
The All-on-4® Treatment Concept places four dental implants in calculated locations to support a set of dentures. We don't need to place an implant for each missing tooth. This technique provides a less painful and demanding option to take care of larger needs.
Fixed Implant
Fixed implants are the traditional option that most dentists turn to when people need implants. These implants hold an artificial tooth in place permanently. Only a dentist can remove the crown once it's been placed. Traditional implants can be used in many situations.
Removable Implant
Removable implants are just like typical implants except for the false tooth on top is removable. If you like a little flexibility in your style, this might be a good choice for you. You'll be able to take the false teeth out without worrying about shifting teeth or jaw atrophy.
Common Questions About Dental Implants
If you have more questions about dental implants, reach out to our team. We're always happy to help! We've answered some common dental implant questions below to help you as you consider getting dental implants and completing your smile.
The cost of dental implants can vary depending on a couple of factors. Because of this, you should schedule a consultation appointment with us for a price estimate and breakdown.
Our practice accepts most major insurances. To verify that your insurance is covered, be sure to check our Finance and Insurance page, or give us a call.
We accept a variety of payment options, such as:
Credit/debit.
Cash.
Checks.
The dental implant procedure will not be painful, as you will be properly sedated before placement. We will do everything we can to make you feel comfortable.
During the first week or two of your recovery, your mouth will be sensitive while it heals. We recommend eating soft foods that don't require a lot of chewing, and if any additional care is needed Dr. Weinberg will let you know during your visit.
The implant itself could last you the rest of your life, but due to wear, the artificial tooth will need to be replaced roughly every fifteen to twenty years.
How long your artificial tooth lasts before needing to be replaced depends greatly on how well it is taken care of. To ensure that your artificial tooth lasts as long as possible, ensure that you are following good oral health habits.
Dental implants can be a fantastic option for replacing missing teeth, but they may not be the right choice for everyone. Dental implants may not be the solution for you if you:
Have unhealthy gums. Gum disease can affect how well the implant fuses with your jaw.
Are a smoker. Smoking can prevent implants from healing correctly.
Are not an adult. Implants aren't a good option for those whose jaws are still growing.
Make sure to take time off work for your appointment and recovery. To ensure that you recover as quickly as possible after getting your implants, you should make sure to be in as good oral health as possible before and after your appointment. Make sure that you are maintaining good oral hygiene habits such as brushing twice a day, and that you continue to take good care of your teeth after getting the implant.
For the first few months, your mouth will be sensitive while your jaw heals. During this time, we recommend foods such as soft foods, soup, and cold foods. Avoid really hard or sticky foods.
As for taking care of your implant, no additional care is needed other than maintaining good oral health habits. Brush your teeth twice a day and don't forget to floss. Make sure to schedule regular cleanings and exams with us.
Dental implant failure is an unfortunate reality for some implant patients.
Infection is one possible cause of implant failure. Oral infections typically happen because of poor dental hygiene, so be sure to take care of your teeth.
Hard falls or bites can also cause implant failure. Wear mouthguards during sports and avoid hard foods.
Allergic reactions can also make your body reject the implants.
Why Wait To Get Your Dream Smile?
Dr. Weinberg is a skilled dentist and provides quality dental implants for our patients. Whether you're ready to get your dental implant, or just want to learn more, you can take the first step toward your dream smile today. Schedule an appointment with us now!
Book Online
1515 N Flagler Dr # 360 West Palm Beach, FL 33401
---
14050 US Highway 1 Ste D Juno Beach, FL 33408
---
smaller and header height adjustment
NagiosCheckValue - Do not remove please