A porcelain tooth crown is a dental restoration that covers a damaged tooth or a dental implant. Not only do a dental crown & a dental bridge in Juno Beach protect and preserve natural teeth, they restore both function and beauty to your smile, particularly with a porcelain tooth crown.
Giving YOU the smile you've always dreamed of!
Dental Crowns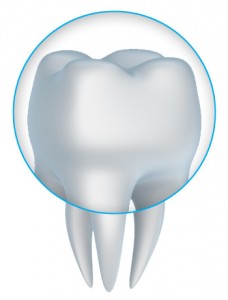 We create beautiful, metal-free, all porcelain tooth crowns and dental bridges that look very aesthetic and natural. We do not use porcelain-fused-to-metal dental crowns because they can look opaque, unnatural, and tend to develop a visible dark line at the gum line after a few years. A true cosmetic dentist, like Dr. Weinberg, will almost always place a porcelain crown on the front teeth especially.
Dental crowns are also part of a dental bridge. A dental bridge can replace one or more missing teeth. It is anchored to the surrounding teeth by using dental crowns—one at each end of the gap—that are placed on top of existing teeth for stability.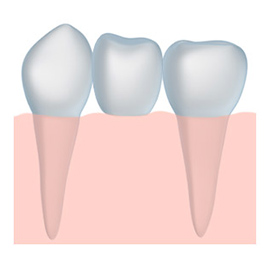 Cosmetic dentist Dr. Brion Weinberg's extensive experience and craftsmanship with a porcelain tooth crown allows him to bond the porcelain crown to the tooth. This gives the porcelain tooth crown plenty of strength to function and a natural appearance indistinguishable from a natural tooth. Dr. Weinberg also has extensive experience and craftsmanship in creating dental bridges.
Restore Your Smile with Natural-Looking Porcelain Crowns and Dental Bridges
If you are in the Juno Beach, Florida, area and you have damaged teeth, dental crowns and dental bridges may be the solution. Please call our Juno Beach cosmetic dentistry office today, or fill out the form on this page and we will contact you.
We invite you to have a consultation with cosmetic dentist Dr. Brion Weinberg to find out if porcelain tooth crown treatment and dental bridges are right for you!