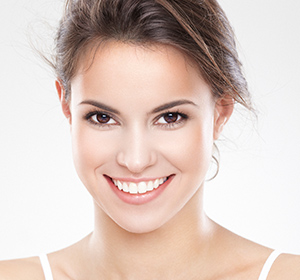 Here at Weinberg Dentistry in Juno Beach, FL, we use conservative cosmetic dentistry methods that preserve as much of your natural tooth structure as possible.
Through cosmetic dentistry procedures that require minimal dental visits—such as porcelain veneers, dental crowns, dental implants, teeth whitening, root canals and CEREC one-visit crowns—we are able to keep as much of your natural smile as possible.
We want you to be pleased with your results, so we offer a free consultation to cover the cosmetic dentistry options available to you!
What Is Cosmetic Dentistry?
Cosmetic dentistry is often referred to as any dental work that improves the appearance of your gums, bite, or teeth. Emphasis is placed on the outer color of your teeth as well as their size, shape, alignment, and overall position in your mouth.
Cosmetic dentistry can transform your smile, working with what you have and enhancing it. You can trust our talented and dedicated team to Weinberg Dentistry to provide you with answers to your questions as well as the treatments you need.
Cosmetic Dental Services
At Weinberg Dentistry, you are our top priority. We are both a family and cosmetic dental practice because we want to provide you with all the quality treatments your smile deserves. When your teeth and gums are healthy from the ground up, you'll be ready to take a look at some cosmetic dental treatments.
We offer a range of such treatments that can be tailored to your individual smile. With cosmetic dentistry, we can partner with you to create a custom beautiful smile to last a lifetime.
Dr. Brion Weinberg provides cosmetic dentistry to patients in Juno Beach. Weinberg Dentistry is equipped with state-of-the-art cosmetic dental laboratory facilities that allow us to give our patients the maximum benefit and superior service they deserve.
Cosmetic dentist Dr. Weinberg's extensive experience in both cosmetic dentistry and restorative dentistry will help achieve the perfect beautiful smile with individualized attention, and many options and high quality procedures.
Cosmetic dentistry may be just what you need to not only improve your beautiful smile, but to also give a boost to your self-confidence! Cosmetic dentistry continues to improve and Jupiter cosmetic dentist Dr. Weinberg continues his education to provide you with the latest in cosmetic dental knowledge, skills, and procedures.
Cosmetic Dentistry Options at Weinberg Dentistry
Dr. Weinberg and his dental team have extensive experience in cosmetic dentistry and restorative dentistry.
There are many types of cosmetic dental procedures. These include the following: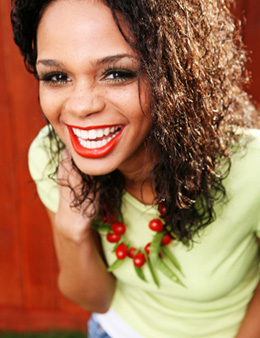 Exclusive use of the highest quality tooth colored fillings.
Highest quality tooth-colored fillings.
Implant dentistry to replace missing teeth.
ZOOM!® in-office teeth whitening.
We also have additional cosmetic dental options to improve your beautiful smile in the Palm Beach Gardens and Jupiter areas.
Teeth Straightening With Invisalign® Clear Aligners
Having straight teeth does more for your smile than just making it more uniform—it also can enhance your overall oral health because straight teeth are easier to care for.
Here at Weinberg Dentistry, we're proud to offer Invisalign clear aligners. These clear aligners are:
More comfortable.
Less noticeable.
Removable.
More convenient.
If you want your teeth straightened, clear aligners are the way to go. Ask us about the Invisalign treatment today.
Porcelain Veneers
Dental veneers are thin strips of porcelain (or sometimes another material) attached to the outer layer of your teeth. They both strengthen and protect teeth while giving them a uniform, beautifully whitened appearance.
Tooth-Colored Dental Fillings
Besides being excellent for restoring teeth that have cavities or cracks, dental fillings can also help protect teeth with deep ridges that are more susceptible to damage. We use only the highest quality tooth-colored fillings at Weinberg Dentistry.
Dental Implants
Implants replace missing teeth by holding a dental prosthetic like a crown in place. They fill any missing gaps in smiles—whether you need a single tooth restoration, or a full set of dentures.
This smile restoration is also the longest-lasting and sturdiest option available to replace missing teeth. Because it replaces the full tooth—including the tooth root—you won't have to worry about your other teeth or your jawbone shifting to new positions. Your teeth will be as strong as ever!
ZOOM!® In-Office Teeth Whitening
Teeth whitening works to brighten darkened or yellowed teeth, making your smile more vibrant than ever before.
Thanks to Zoom Teeth Whitening, this in-office procedure can have your teeth up to 8 shades whiter, in a single visit! Consult with us today to let us know your desired shade of white, and we'll help you achieve it.
CEREC 3D Technology
Crowns are designed to go over the top of damaged or misshapen teeth. They make your smile more uniform while protecting weaker teeth. Thanks to CEREC technology, you can get beautiful, strong dental crowns in just one visit!
CEREC technology allows cosmetic dentist Dr. Brion Weinberg to capture 3D images of the prepared tooth and immediately create a tooth-colored, porcelain restoration in one visit.
Best of all, this process can all be done while you wait—so you won't have to wear a temporary dental crown or return for a second appointment or a second dose of anesthetic while you get your permanent restoration placed.
With CEREC same-day crowns, you can have all the following benefits:
One visit for tooth restorations.
No more temporary crowns in between appointments.
Beautiful, biocompatible porcelain finish.
Completely mercury free dental restoration.
We know you've been searching for a cosmetic dentist who has your best interests in mind near the Palm Springs, FL, area. Our goal is for you to attain optimal oral health and to maintain a healthy beautiful smile.
Smile Makeover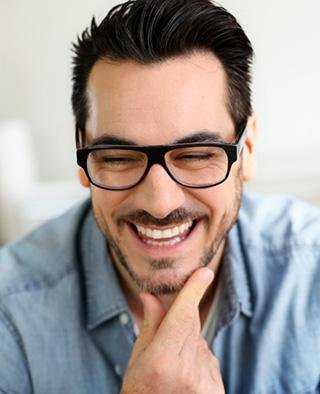 If you need multiple cosmetic treatments, you might qualify for a smile makeover. This term is the name given to a combination of cosmetic procedures. Your smile makeover will be unique to you.
You could need a combination of teeth whitening and teeth straightening or maybe you'll need veneers as well as some dental implants. We'll work closely with you at Weinberg Dentistry to determine your course of treatment.
How Much Does a Smile Makeover Cost?
Each cosmetic dental treatment has its own cost. Prices vary based on how many treatments you might need, how many teeth you want treated, and how long it will take to make the changes happen.
Your smile makeover cost will depend on the number of treatments you need, as well as certain factors such as your existing oral health, and what materials you choose for your cosmetic treatments.
When you come to our office for your free consultation, we'll be happy to give you more precise details about your individual smile makeover cost.
Discover Your Smile Makeover Treatments With Weinberg Dentistry
Our team at Weinberg Dentistry is excited to help you achieve the smile you've always wanted. Get in touch with us today about your cosmetic dentistry questions or to schedule an appointment.
Customized Cosmetic Dentistry for You in Florida
If you have ever wondered how you would look with a new beautiful smile, please call our Juno Beach cosmetic dentistry office, or fill out the form on this page for a cosmetic dental consultation today!