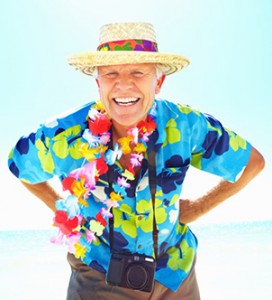 Is your smile not everything you want it to be? Some people may think that restorative dentistry is something that is out of their reach. But with modern restorative dentistry treatments, getting a beautiful, healthy smile is easier than you think.
Restorative Dentistry Options at Weinberg Dentistry
At Weinberg Dentistry, we want you to be happy about your smile and feel the confidence you can have when your smile is beautiful and functional. This is why we offer many restorative dentistry treatments. These include the following:
A dental crown is made from porcelain, and it can repair a variety of issues with your teeth. A dental crown can help if you have any of these problems:
A broken tooth.
A chipped tooth.
A misshapen tooth.
A cracked tooth.
A tooth that has had a great amount of dental work done to it.
A tooth that is so damaged it must be extracted.
A missing tooth.
A dental crown is an excellent restorative dentistry procedure for any and all of these problems! Though a dental crown is made from porcelain, this does not mean it is fragile or looks fake. For your dental problems, we can shape a lovely, all-porcelain, metal-free dental crown that is aesthetically pleasing and looks natural.
Many dentists use porcelain-fused-to-metal dental crowns, but we find them to not be the superior quality we demand. They can look opaque, unnatural, and they tend to develop a dark line at the gum line after a few years.
A high quality dental crown can be used on your original tooth or can be placed on top of a dental implant to replace a missing tooth. A dental crown can also be used with a dental bridge to secure the dental bridge on each side.
A dental crown looks perfectly natural as we custom make it to fit your smile. We also color-match each dental crown, so they blend in naturally with your smile and don't look like a "fake" tooth.
A dental bridge bridges the gap in your smile. As a restorative dentistry procedure to restore your smile, a dental bridge is often used to replace the gap from one single tooth. However, a dental bridge can replace more than one lost tooth if they are side by side; this works best when used with dental implants topped with a dental crown on each side of the dental bridge.
A dental bridge is custom made for you so it looks just like your natural teeth! A dental bridge feels like your natural teeth and can give your mouth that full, complete feeling. A dental bridge also functions like your natural teeth, so you can eat, chew, laugh, and smile with confidence.
Dental implants may be restorative dentistry's biggest marvel ever. A dental implant is a small titanium rod placed into the gums and jawbone. After 3–6 months, when the rod has fused with the jawbone, the dental implant becomes a "new" tooth root. On this dental implant we place a custom made dental crown. The combination of implant plus dental crown becomes a new, sturdy, natural looking tooth!
Call Dr. Weinberg in West Palm Beach to Restore Your Smile
If you are in need of a restorative dentistry procedure, call today. We are here to help your smile be all it can be!