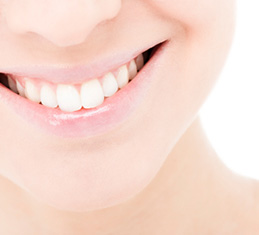 Our teeth are porous. This means they can be affected by what we eat or drink, particularly by dark foods and drinks. Teeth also change color naturally as we age. Luckily there is a treatment designed specifically to address stained teeth: professional teeth whitening.
Teeth whitening has been around for a while, but the methods of treatment have changed to be more effective than ever. Never before have we had such treatments that get the incredible results patients can enjoy today.
Teeth whitening can make your smile sparkle! Trust our team at Weinberg Dentistry to provide you with the teeth whitening procedures that can brighten your smile and give you almost instant results.
Tooth Whitening for West Palm Beach
Teeth whitening is one of the fastest and most common cosmetic dental procedures performed. There are many options when it comes to teeth whitening, but they have a range of effectiveness as well. Because it is so commonly performed, there are many whitening products out there that you can purchase anywhere besides the dental office.
You can find many tooth whitening products on the shelf that promise whiter teeth with their use. These are only marginally effective in general, and they require consistent use to maintain any improvement received. Additionally, store-bought teeth whitening kits can give you higher tooth sensitivity or whiten your teeth unevenly with splotchy results.
For better, faster, and safer results, come to Weinberg Dentistry for a professional teeth whitening treatment that really works! We offer two types of teeth whitening treatments: take-home whitening kits and professional teeth whitening in-office. Both are professionally designed products that will brighten your smile and give your teeth a beautiful, white look.
How Does Teeth Whitening Work?
As mentioned previously, the color of your teeth depends greatly on what you eat and drink. There are a few types of food and drink you should avoid if you want to keep your teeth as white as possible, including:
Tea.
Coffee.
Balsamic vinegar.
Berries.
Soy sauce.
Curry.
Fruit juices.
Cola.
Red wine.
Teeth whitening works to counteract the staining effect of food items such as these and the natural yellow color that occurs with age. Teeth whitening treatments contain certain types of whitening agents (usually either hydrogen peroxide or carbamide peroxide) to reduce or even reverse the discoloration on your teeth.
When the treatment is put on your teeth, the whitening agent breaks down into smaller pieces that penetrate below the enamel layer of the teeth. Inside the tooth, the hydrogen or carbamide reacts with the oxygen molecules in the tooth, causing the bonds of discolored molecules to break and leaving teeth whiter in the process.
There should be no concern for the enamel of your tooth during such a process—it is hardy and strong and won't be affected negatively by professional whitening treatments.
Benefits of Teeth Whitening
Teeth whitening is considered a cosmetic dental procedure, but that doesn't mean it doesn't provide you with additional benefits other than just boosting your appearance.
If you have brighter, whiter teeth, you'll be able to feel more confident in your smile. More confidence in your smile can give you greater confidence at work, school, or in your social life and lead to better productivity and success in all those areas.
Additionally, treatment is quick and painless, and you might even experience an increased desire to take better care of your teeth in the long run.
Professional In-Office Teeth Whitening


The most effective solution to whitening teeth is professional teeth whitening in your local dentist's office. In the Jupiter area, Dr. Weinberg offers professional, in-office tooth whitening. In about an hour, you can walk out of our cosmetic dentistry office with brighter, whiter teeth.
We use the fast-acting Opalescence Boost™ Teeth Whitening system to give professional, long-lasting results.
This treatment is ideal for patients who want quick results and have time for an appointment that will last about an hour.
The procedure is fast and simple:
Your mouth and gums will be covered so they won't be affected by the whitening agent.
The Boost whitening gel will be applied to your teeth.
The teeth whitening gel is chemically activated, which means no LED teeth whitening lights are needed.
You leave our office with a smile that is up to 8 shades whiter!
It really is that simple to get a whiter smile that looks brand new here at Weinberg Dentistry.
Learn more about the Boost™ in-office professional teeth whitening system.
At-Home Tooth Whitening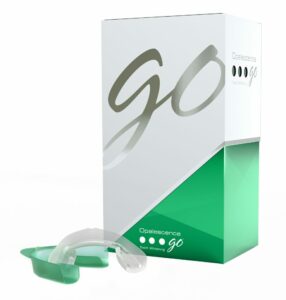 If you'd rather whiten your teeth on your own schedule, at-home tooth whitening products offered by a dental professional provide better results than off-the-shelf products.
Cosmetic dentist Dr. Brion Weinberg offers the take-home Opalescence Go™ Teeth Whitening system that provides an average of six shades of whiter teeth after only three applications.
This method of treatment is useful for patients who don't have the time in their day to schedule an appointment for application, or for patients who would prefer to whiten their teeth from the comfort of their own home.
You'll be equipped with an upper and lower tray for your teeth as well as the Opalescence Go whitening gel. Opalescence Go whitening has been known to whiten teeth extremely quickly, so you can usually expect to see results within 1–3 applications. Dr. Weinberg will discuss with you how long you should wear the formula and how often.
Learn more about the Opalescence Go™ take-home teeth whitening system.
Boost Your Way To Whiter Teeth At Weinberg Dentistry!
Teeth whitening is a quick, simple, and painless procedure that gets you fast results. Increase your confidence in your smile with whitening from our team today.
Dr. Brion Weinberg can offer at-home tooth whitening trays or perform in-office professional teeth whitening. You can decide which one to use based on your time frame and degree of tooth whitening desired.
Call us today or fill out the form on this page and we can contact you to set a teeth whitening appointment. Improve your smile today!