If you are looking for a general dentistry doctor in the Juno Beach area that you can trust, look no further! We offer a wide variety of general dentistry treatments, including the following: dental checkups, gentle cleaning, deep scaling and root planing, dental sealants, oral cancer screening, and other general dentistry procedures that can give you a clean, healthy, and beautiful smile.
Maintain Great Dental Health With General Dentistry
At Weinberg Dentistry Dr. Weinberg and his friendly, well-trained team are committed to partnering with you to give you the best general dentistry procedures we can, so your dental health is the best it can be.
We offer many valuable general dentistry procedures for your dental health in Juno Beach. Some of our most common procedures are listed below.
Dental Checkups
As a preventative general dentistry measure, it is important to schedule regular check-ups before any dental health problems arise. Regular checkups—ideally every six months—will help encourage the best dental health, help your teeth stay cleaner, last longer, and can prevent painful problems from developing.
At Weinberg Dentistry we perform a thorough general dentistry examination of your teeth, gums and mouth, looking for signs of disease or other problems. Our goal is always to help maintain your good dental health and to prevent problems from becoming serious by identifying and treating them as soon as possible.
Gentle Cleaning
General dentistry checkups in will almost always include a gentle complete cleaning, either from Dr. Weinberg or one of our well-trained, friendly dental hygienists. Routine cleanings allow us to check the condition of your teeth and gums and your dental health.
Using special instruments, a dental hygienist will scrape below the gumline, removing built-up plaque and tartar that can cause gum disease, cavities, bad breath, and other dental health problems. Your dentist or hygienist may also polish and floss your teeth.
Deep Scaling and Root Planing
If we identify any unhealthy condition of your gums or signs of periodontal disease, we will evaluate your gums and recommend a course of treatment. This may include deep scaling and root planing, which are procedures intended to remove plaque and bacteria from under your gums. Deep scaling removes the unhealthy deposits from your teeth and root planing smoothes the surfaces to allow gums to heal properly around your teeth.
Dental Sealants
Sealants are a fine general dentistry practice for patients. They are protective, composite seals that are usually placed on the chewing (occlusal) surface of a child's permanent back teeth—the molars and premolars—to help protect them from decay and prevent cavities.
Children are more susceptible to cavities due to their tendency to forget to brush regularly. As general and restorative dentistry experts, we suggest that you consider sealants for them. We will review your child's dental health and eating habits to determine if sealants are an appropriate treatment.
What Is an Oral Cancer Screening?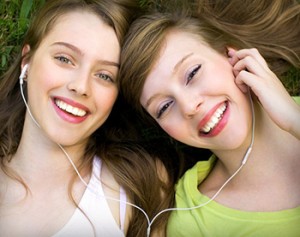 We perform a dental technology treatment called oral cancer screening. Oral cancer is a form of cancer that occurs on the lips, inside the mouth, on the back of the throat, the tonsils, or salivary glands. Because oral cancer occurs more frequently in men than women and is most likely to strike people over 40, we believe oral cancer screening to be an important part of our practice.
Smoking in combination with heavy alcohol usage is a key risk factor that we will discuss with you before or after your oral cancer screening. If not detected early, oral cancer can require surgery, radiation therapy, and/or chemotherapy. It can also be fatal. Part of the reason for a poor prognosis is a failure to recognize the early symptoms, so an oral cancer screening to detect problems early is the key to successful treatment.
We are proud to use the Vizilite™ oral cancer screening system. This technology is an FDA approved Oral Lesion Identification and Marking System that allows us to identify oral abnormalities that increase the risk for oral cancer.
You won't always be able to spot the earliest warning signs of oral cancer, which is why regular check-ups with both your dentist near Jupiter and physician are so important. Your dentist is trained to detect early warning signs of oral cancer. The oral cancer screening allows your dental hygienist to note any abnormalities, especially in the mouth and around the jaw and neck.
Dental Care for All Your Oral Health Needs
Whether you need cosmetic dentistry, dental implants, sedation dentistry, general dentistry or preventative care, Dr. Weinberg and his team welcome the patients and the opportunity to customize the dental needs for you and your family members.
We thank you for your trust in us, and we look forward to meeting you and helping you achieve your smile goals. We're excited to make a treatment plan with you that will give you a beautiful healthy smile. For your general dentistry needs or for an oral cancer screening to protect your dental health, schedule a checkup with us today! We provide service to the Juno Beach area, including Jupiter, North Palm Beach, and Palm Beach Gardens.