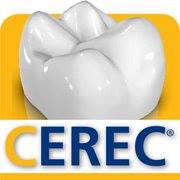 Dr. Brion Weinberg is experienced in the use of the CEREC CAD/CAM process, which allows for repair of a damaged tooth in about one visit in West Palm Beach and Palm Beach Gardens. CEREC, which stands for Chairside Economical Restoration of Esthetic Ceramics, and CAD/CAM which stands for Computer-Aided Design or Machine helps us get custom restorations designed and created for you all in one visit.
Patients are provided with a long-lasting aesthetic alternative to silver mercury based fillings, veneers, partial to full dental crowns, or any other single-tooth restorations that may be needed.
Simply stated, CEREC exemplifies Dr. Weinberg's commitment to offering patients the very latest technology available near Palm Beach Gardens. Single visit restorations have been successfully used for over 15 years and in millions of cases worldwide with over 40 clinical studies confirming their longevity, biocompatibility, and efficiency.
Dr. Weinberg creates inlays, onlays, dental crowns, and dental veneers with characteristics identical to natural tooth enamel.
Best of all—this is all done while you wait! You won't have to wear a temporary dental crown or return for a second appointment for a second dose of anesthetic near Jupiter to get your permanent crown placed.
Benefits of CEREC Same-Day Crowns
CEREC Same-day crowns, also called one-visit crowns, have some great benefits compared to their mercury or traditional porcelain crown counterparts. Some of these benefits include:
One-visit restorations; no more temporary crowns while you wait for the permanent restoration.
Beautiful, biocompatible porcelain.
Completely mercury free.
CEREC crowns are a faster way to a healthy and beautiful looking dental restoration.
Patient Comfort
Beyond the benefits of CEREC technology itself, you'll also benefit from the experience of restoring your teeth at Weinberg Dentistry. You can enjoy:
A spa-like, relaxing atmosphere.
Same-day porcelain restorations in only one visit!
Friendly staff members and personal attention.
We look forward to welcoming you into our dental office, so we can get started on your tooth restorations right away!
CEREC Is the Faster Way to a Better Smile
We're proud to offer this great dental technology that can get you back to a healthy and happy smile in just one visit. Call one of our offices today to learn more!